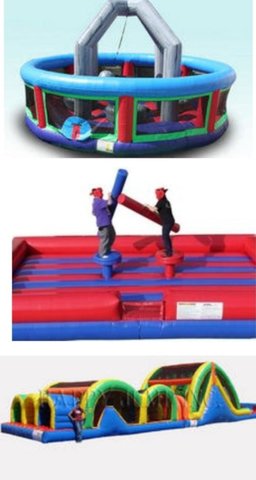 Fun Party Package. Wrecking-Ball, Joust, 3 Lane Mega Obstacle Course.
Age Group: Minimum Height of 48"








This rental trio package is for the kid in us all! Put your skills to the test. Rentals like this are perfect for those middle school and older children who still want to have fun. They get to knock each other down, race through obstacles, slide, and climb. This inflatable package includes the joust, wrecking ball, and 3 lane mega obstacle course.

This obstacle course has 3 slides. FUN! FUN! FUN!